Mini-Review - Spider-Man: Homecoming
tl;dr: Spider-Man: Homecoming is a Marvel Studios movie. Sam Reimi's 2002 film is an engaging, classical Spider-Man story.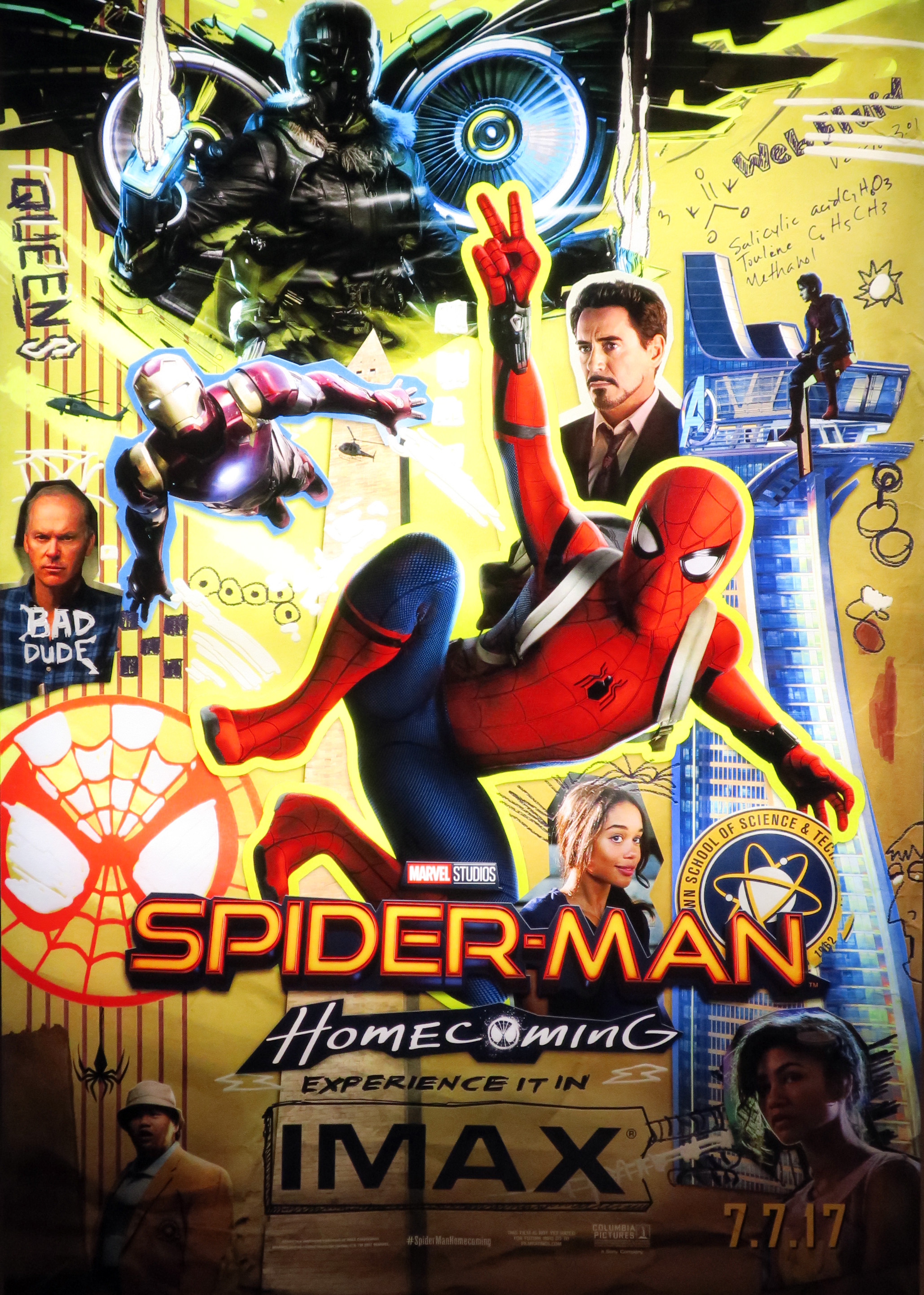 Spider-Man is to Marvel what Batman is to DC Comics: the superhero who everyone loves. Spider-Man: Homecoming is a fun evening movie but, like almost all other Marvel Cinematic Universe releases... it feels manufactured and built by committee. Tom Holland performs a serviceable Peter Parker but at times seems to be trying too hard to be funny without generating enough angst. The essence of the comic books Parker is somewhat lost in his performance. It's the Vulture, the antagonist played by Michael Keaton, who is the more interesting and complex character. Other Marvel superheroes appear throughout the film, to fill in the this-is-an-MCU-film checklist, and Iron Man manages to steal the the show on at least one occasion, while Robert Downey Jr. manages to play his part like he's telephoning it from his living room.
Spider-Man: Homecoming is a fun summer movie, worth the price of admission and solid entertainment for a couple of hours. It's not a "must watch again to catch the nuances" type of film, like Reimi's original version. If anything, it lacks nuance and subtlety, but it delivers great spectacle and can be counted among the best releases in MCU, in par with Captain America: Civil War and the first Iron Man movie. Good (maybe even very good), but not excellent. 3.5 out of 5 stars.
Post-credits scene
The movie features two post-credit scenes. The first one invokes foreboding and sets the path to a future but unscheduled sequel. If you sit all the way to the very end, however, there's a second scene that, in my humble opinion, is the best out of all Marvel movies post-credits scene. Polarizing and funny -- viewers who stay to watch it will either love it or hate it.
Cheers!
Written by Eugene Ciurana on Friday July 7, 2017
Permalink -